Japan Officials Visit County's
Geographic Information Systems
On Friday, November 17, 2000 Hunterdon County's Division of GIS was again visited by Local Government Officials from Japan, These officials were interested in learning about GIS. How it was implemented. What types of projects we are working on. Who utilizes our data, etc.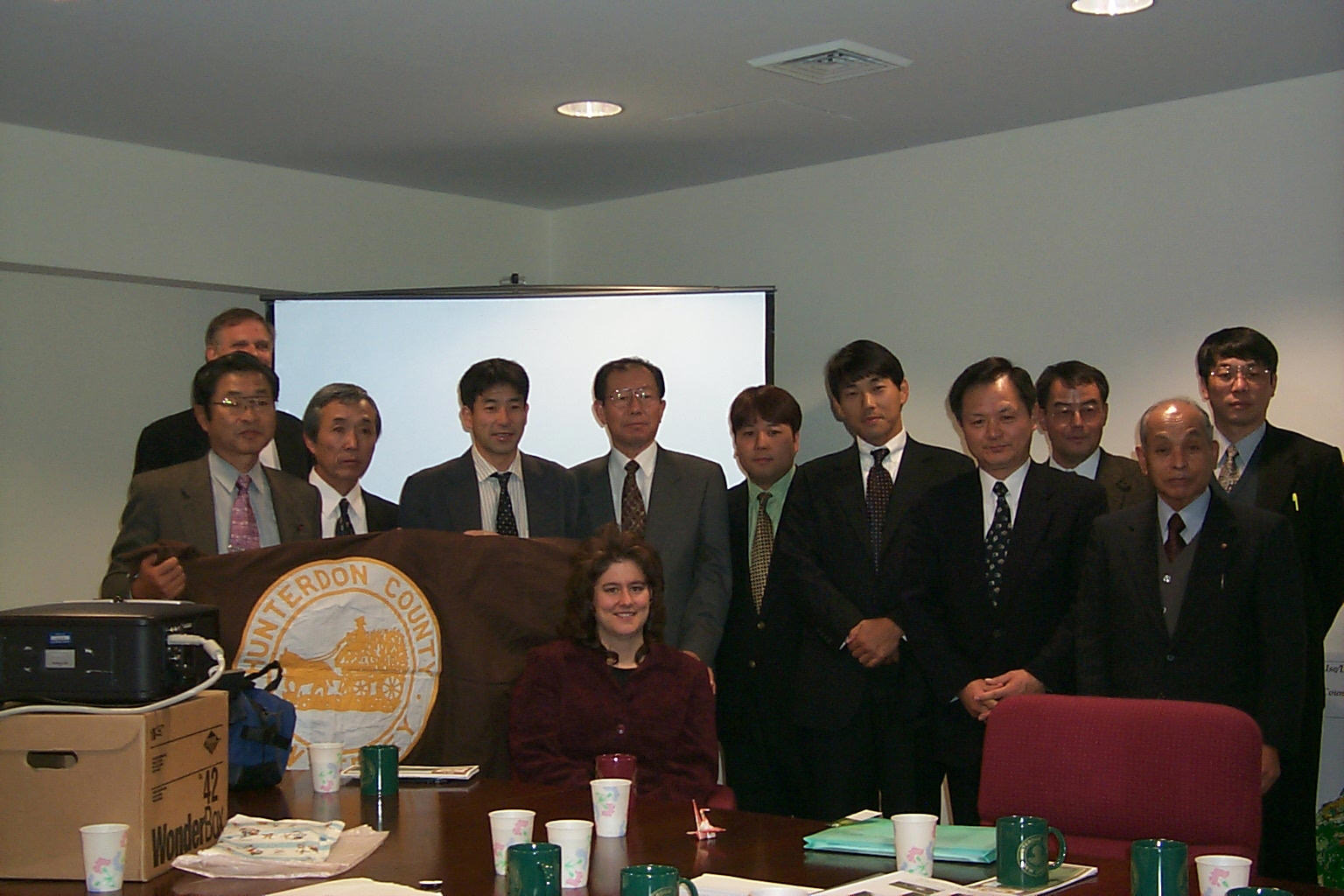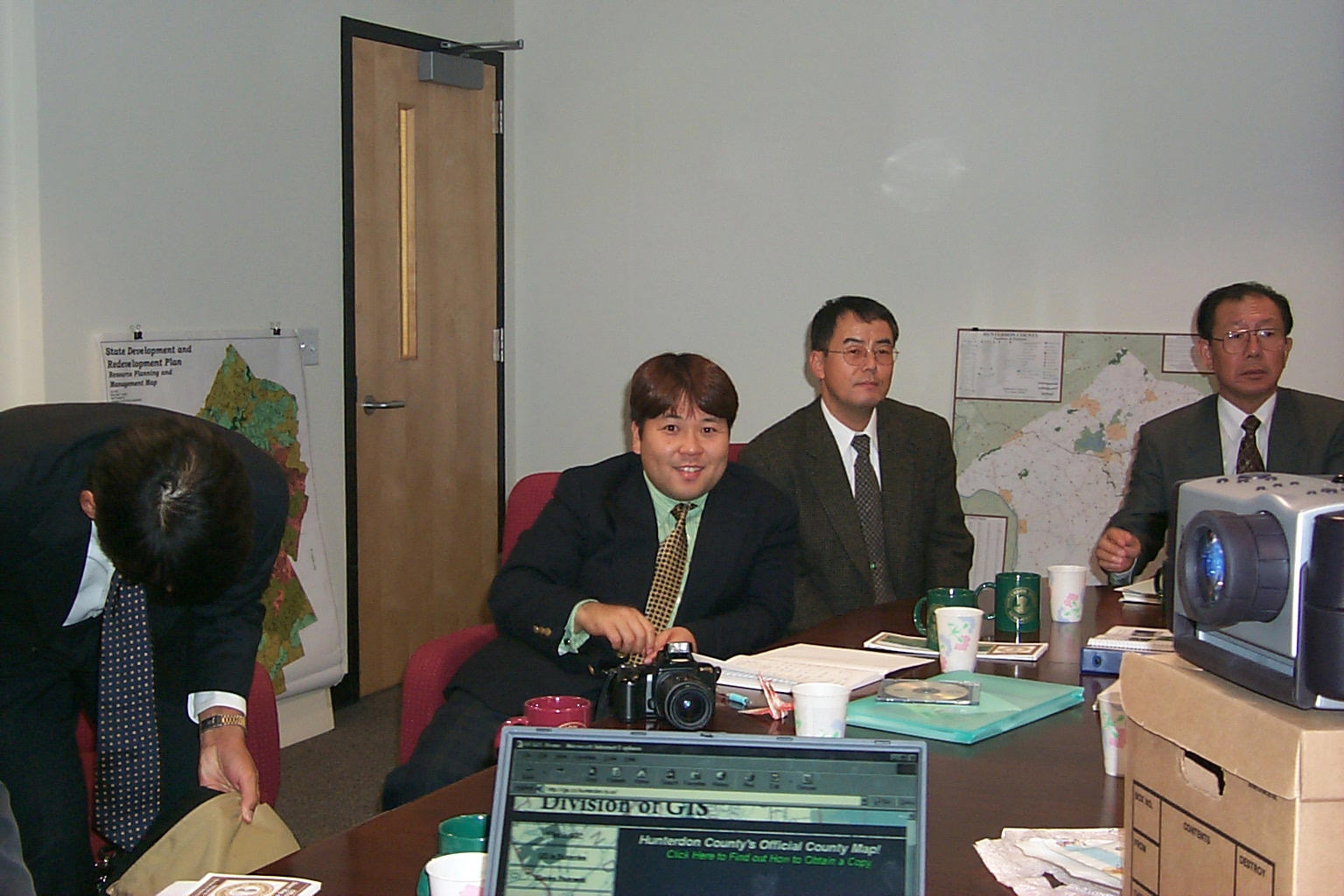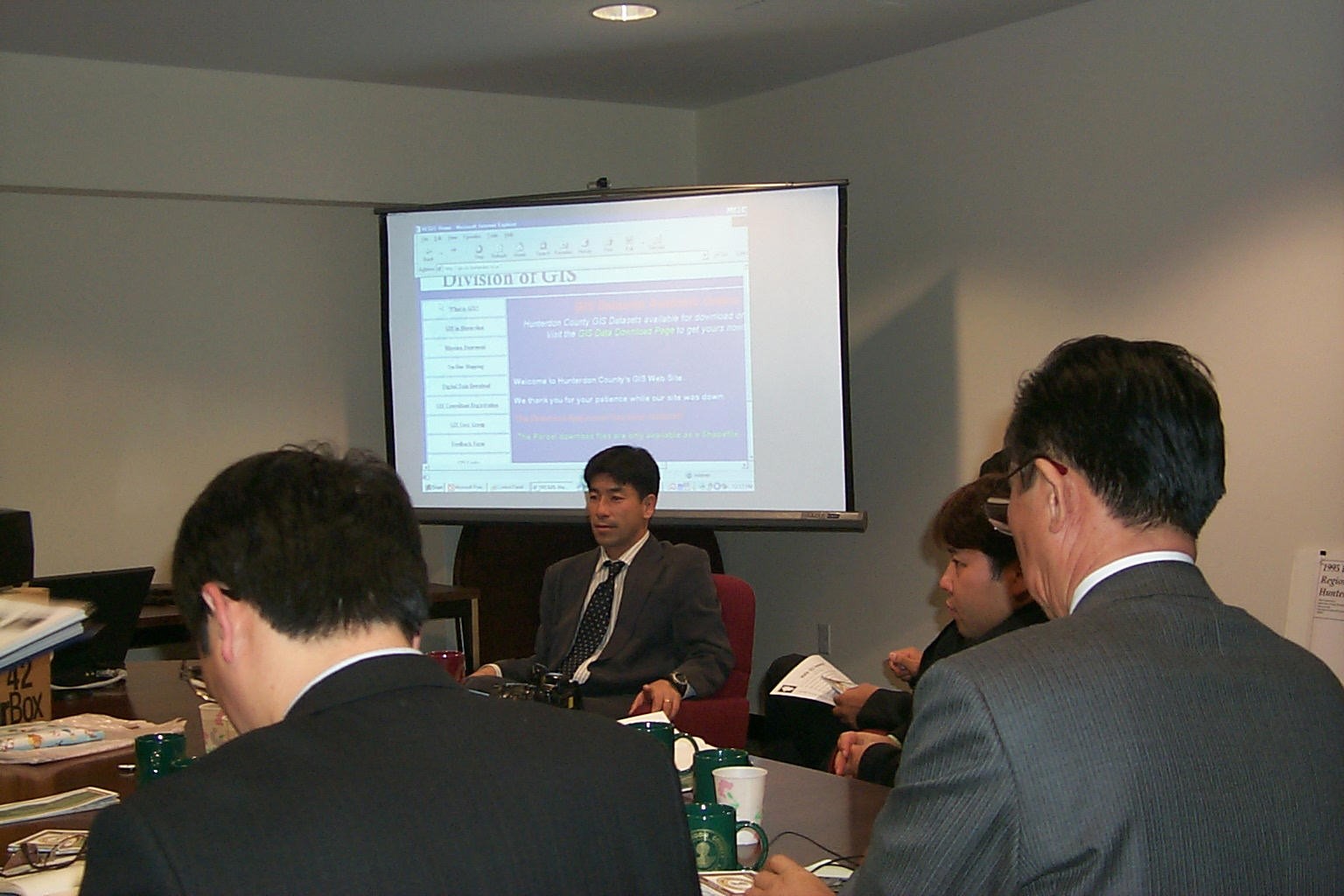 ---
On Friday, November 12, 1999 four officials from the Japan Center for Local Government visited the Hunterdon County Geographic Information Systems Division to gain a broad overview of our progressive Geographic Information System.
Bruce Harrison, outgoing Hunterdon County GIS Coordinator, Patricia Leidner, the new County GIS Coordinator and Edmund Becker, Director of Management Information Systems met with the following Officials from Japan: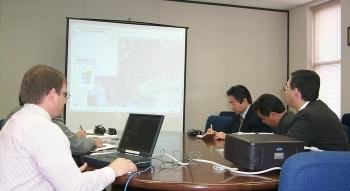 Mr. Tsutomu Itabashi, Chief, Synthetic Policy Section, Project Financial Department, Kawaguchi City Office;
Mr. Hiroaki Onishi, Direct Tax Assistant Director, Tax Section, General Affairs Department, Ehime Prefecture Office;
Mr. Futoshi Nyunoya, Chief, First Improvement Section, Industry Economic Part, Imahari Local Office, Ehime Prefecture Office; and
Mr. Takashi Motegi, Director, Shiba Minami Community Center, Education Office, Kawaguchi City Office.
Their objective was to learn how our GIS is staffed, how it reduces administrative costs, and the practical uses and operating procedures. By visiting and learning from us, they hoped to take back some inspiration that they may apply to their own jobs in their respective governmental districts.